Blancpain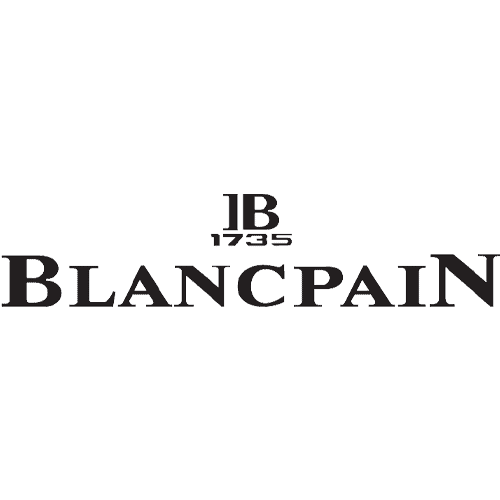 Blancpain is a luxury Swiss watch company founded in 1735 by Jehan-Jacques Blancpain in the village of Villeret, Switzerland. Blancpain is known for producing high-end timepieces and is considered one of the oldest watch brands in the world.
In the early 19th century, the company was passed down to Frédéric-Emile Blancpain, who was responsible for introducing the first wristwatch in the world in 1892. This timepiece, called the "Nautilus," was intended for women and featured a small, round case with a leather strap.
Throughout the 20th century, Blancpain continued to innovate and produce high-quality timepieces. In 1926, the company introduced the "Fifty Fathoms" diving watch, which was designed for the French Navy and became popular with professional divers. In 1952, Blancpain released the "Caravelle," which was the first self-winding wristwatch with a date display.
In the 1980s, Blancpain was acquired by the Swatch Group and underwent a major restructuring. Under Swatch's ownership, Blancpain has continued to produce high-end timepieces and has established itself as a leading luxury watch brand. Today, the company is known for its attention to detail and its commitment to traditional watchmaking techniques, and its timepieces are highly sought after by collectors and enthusiasts around the world.